Boston Bruins Hockey Game and Banquet
Ray Bourque is comin' to Red Deer!
The Mustard Seed and Shalom Counselling Centre are happy to announce that on Sunday, March 17, 2019, the Boston Bruins Alumni team are coming down to face off against the Red Deer Community HOPE Stars. Watch a couple hockey legends, including Raymond Bourque, Rick Middleton, Ken Linseman, and Terry O'Reilly battle it out – all while helping to raise funds for Red Deer's most vulnerable citizens.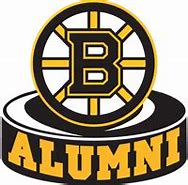 Event Schedule
Puck drop at 3PM
Banquet at 5PM
Dinner at 6PM
Ticket Sales
VIP Packages on sale September 8
Single Game Tickets on Sale September 22
In support of the Mustard Seed & Shalom Counselling Centre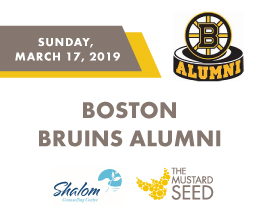 ---
Event details were provided by event coordinator and may change without notice. Paid parking may be in effect during this event.
---